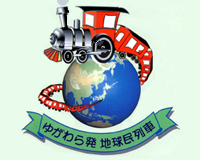 ---

Get to know the people,Get to know the countries,Get to know the world,Aiming to become a global citizen.
About us
There were two groups in Yugawara, one promoting cultural and economic exchange with foreign countries, and one to enhance foreigners' understanding of Japanese culture and daily life. Both groups have been active in introducing Japanese culture and developing a homestay exchange program under the motto "get to know the people, get to know the countries, get to know the world". Two years later, in 1988, the Yugawara International Exchange Association was founded with the aim of international exchange looking out from the region.
Up to now, many people from many countries have participated as we continue to offer our exchange program, where people can understand each other's differences in customs and culture by living with Japanese families.
At about the same time, the constitution of our town was decided and in one article it is declared, that we should "aim to become a global citizen". Living in our warm town surrounded by abundant nature, we open our eyes to the world and are active looking for deeper international understanding, exchange with our sister cities and international support.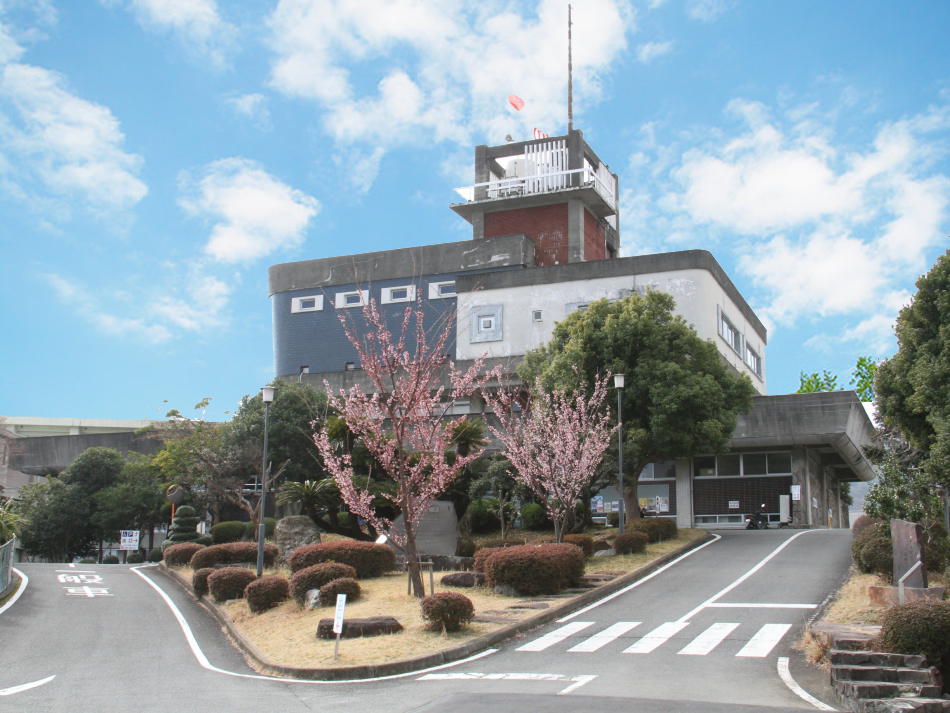 ---
History of Yugawara International Exchange Association
1986  Start of the Yassa International Exchange Program
1988  Yugawara International Exchange Association established Sister City research visit (San Juan Capistrano, USA) Start of the International Comprehensive Seminar "Global Citizens Talk"
1989  First edition of the "Dear Global Citizen" Newsletter Start of Foreign Language Courses
1991  Start of Donations for International Support (e.g. UNICEF)
1993  Support of rehabilitation stays for children from the affected Chernobyl area
1996  New Zealand high school students take part in our homestay program. Start of the Exchange Program with Citizens of Port Stephens, Australia
1998  Association's 10th Anniversary Ceremony (lecture by Kim Bi-Ling ) Yugawara becomes Sister City with Port Stephens
1999  Teachers from Ubon R. R. University in Thailand take part in our homestay program
2002  Support of the Cambodian Apsara Dance Group's stay and performance
2007  Association's 20th Anniversary Ceremony Publication of the Anniversary Magazine Start of the International Booth Village Start of Members' Friendship Hiking
2010  Start of the Heartful Donation
2013  Support of the African exchange program "Ambassador Wives"
2015  Start of the Japanese Language Support Class Start of the "Languages and Culture" course Start of International Day: "Day of Peru"
2016  "Day of Australia/Thank you Port Stephens"
2017  Association's 30th Anniversary Ceremony Publication of the Anniversary Magazine "Day of China" Start of the International Forum in Yugawara
2018  Recipient of the "Yassa Award" "Yugawara Yassa Dance" introduced at the Ikebukuro Fukuro Festival in Tokyo "Day of Italy"
2019  "Day of India"
2020  Start of the International Exchange Salon "The Global Citizen Lounge"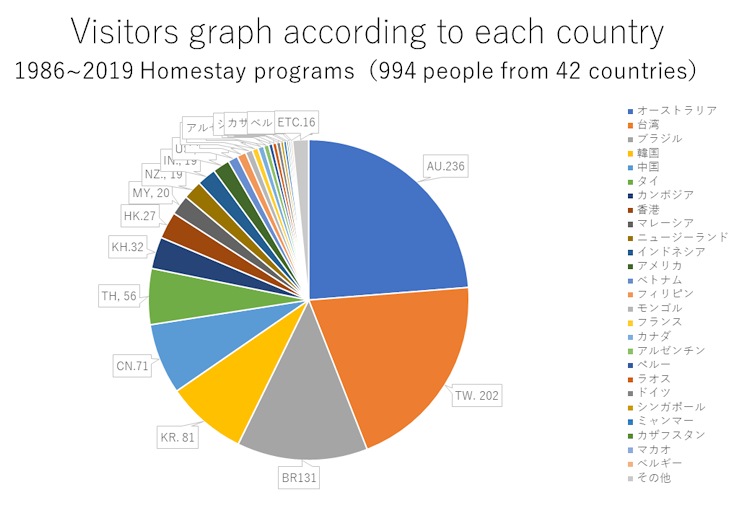 ■ Introduction of other countries
  Ghana Belgium
  United States Indonesia
Through 2019, over the past 34 years, 994 people from 42 countries (including Australia, Taiwan, and Brazil) on six continents have participated in various homestay projects.
---
1. Yassa Homestay Program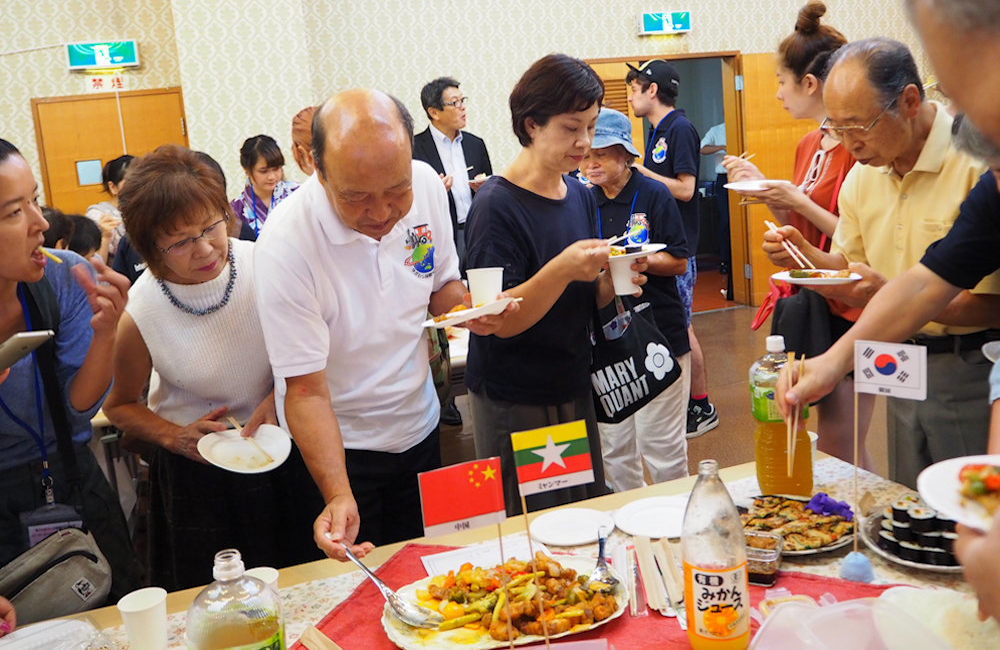 Foreign students who study Japanese will stay with host families during the "Yassa Festival" which is the biggest summer festival in Yugawara. Students will experience a real Japanese home with host families of different generations and join the "Yassa Parade", the "Youth Summit" and Japanese armour dressing events.
Cooking of many different cuisines with host families and the culture exchange party with singing and dancing will be other exciting experiences. Comments from host families include "wonderful memories for our children", "we felt like we gained a new family member", "we still keep in contact with students even after they left Japan". 717 students from 42 countries have participated through 2019.
---
2. Japanese Language Support Class
For foreigners and intern students who live in Yugawara, we offer Japanese language classes and information about Japanese culture and customs. The volunteer teachers whose motto is "to learn with fun together" give private lessons based on the individual students needs and schedule. Lessons are free. Our coordinators accept applications and arrange schedules with total care.
---
3. International Exchange Salon (The Global Citizen Lounge)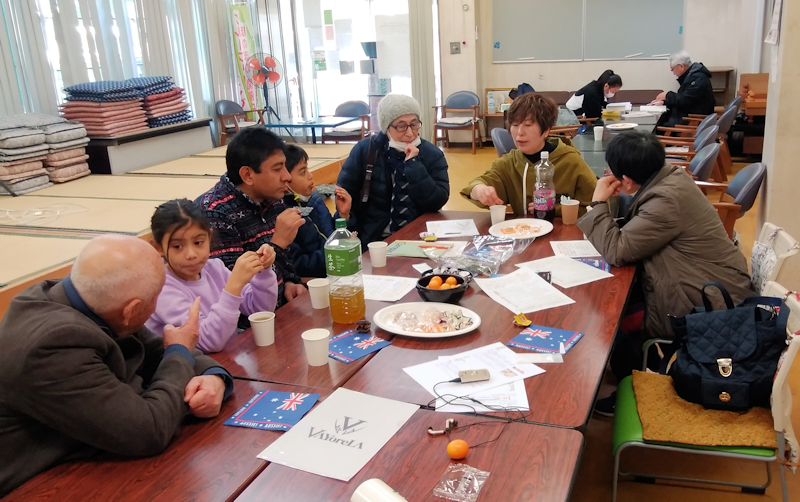 We often hear from students of Japanese language classes and panelists at international forums that they want a place where foreigners can get together, ask for advice and exchange information. To meet this need "The Global Citizen Lounge" opened in 2020 as the place to exchange ideas across ethnic groups and cultures. Join us to talk in many different languages with a smile.
When: The second Sunday of every month (10:00~17:00)
Where: Shirohori Kaikan Hall 1F
---
4. International Forum in Yugawara
Foreign nationals who have a connection with Yugawara participate in talk sessions with the theme "different cultures and customs among countries in the world". The fresh opinions and different points of view will surprise you. Over 100 people have attended with each session being very well received. It has become the place to reconfirm the connection between the world and Yugawara, Yugawara and the world, Global and Local.
---
5. Travel the World "International Comprehensive Seminar"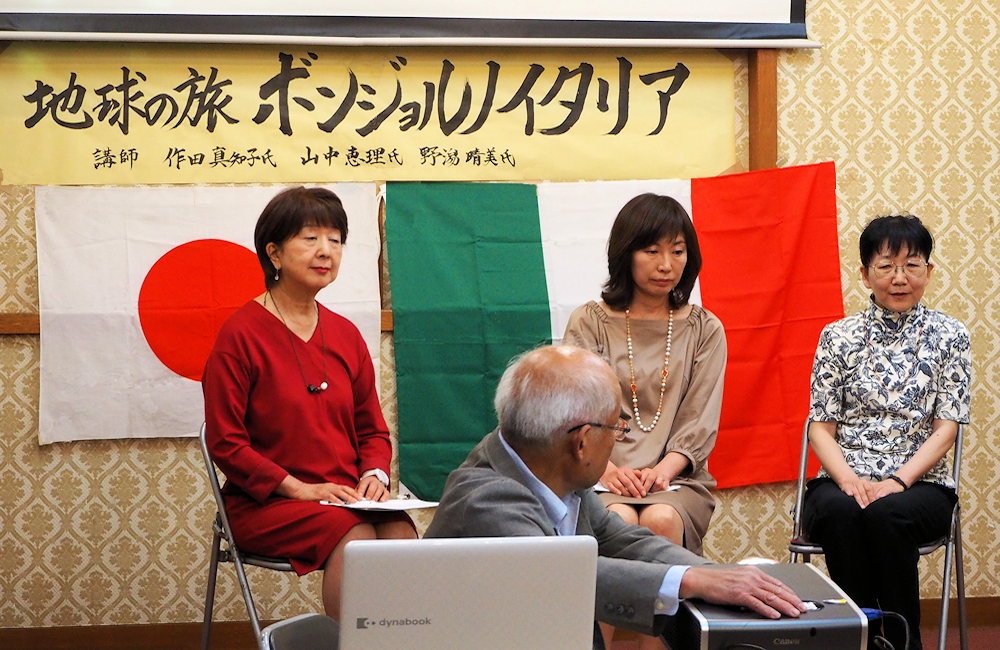 For the purpose of expanding our international perspective, lecturers from Japan and abroad are invited to give talks on Current Events, World Cooking Classes and Yoga Classes.
---
6. International Day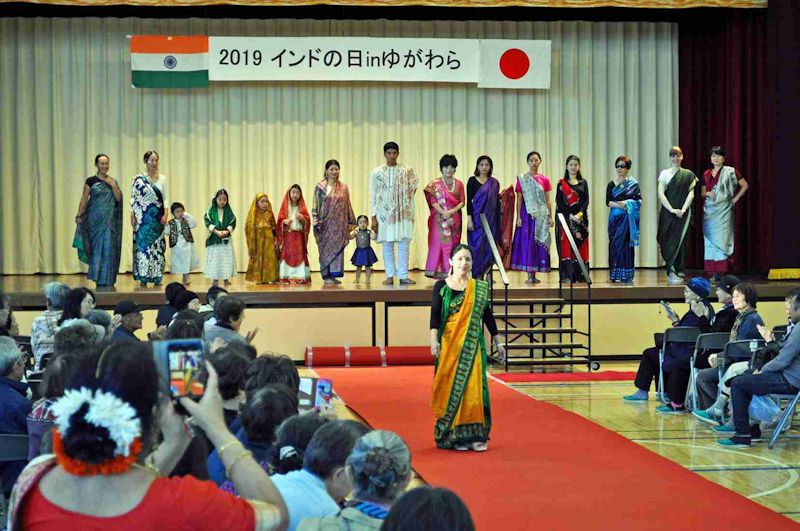 This is the event in which foreign nationals who live in Yugawara and neighboring areas introduce their culture, fine arts, history, nature and cuisine. Since "The Day of Peru" in 2015, The Day of Australia, China, Italy, and India have been held successfully with sponsorship by their embassies and friendship associations, and the support and cooperation of Yugawara residents.
---
7. Foreign Language Course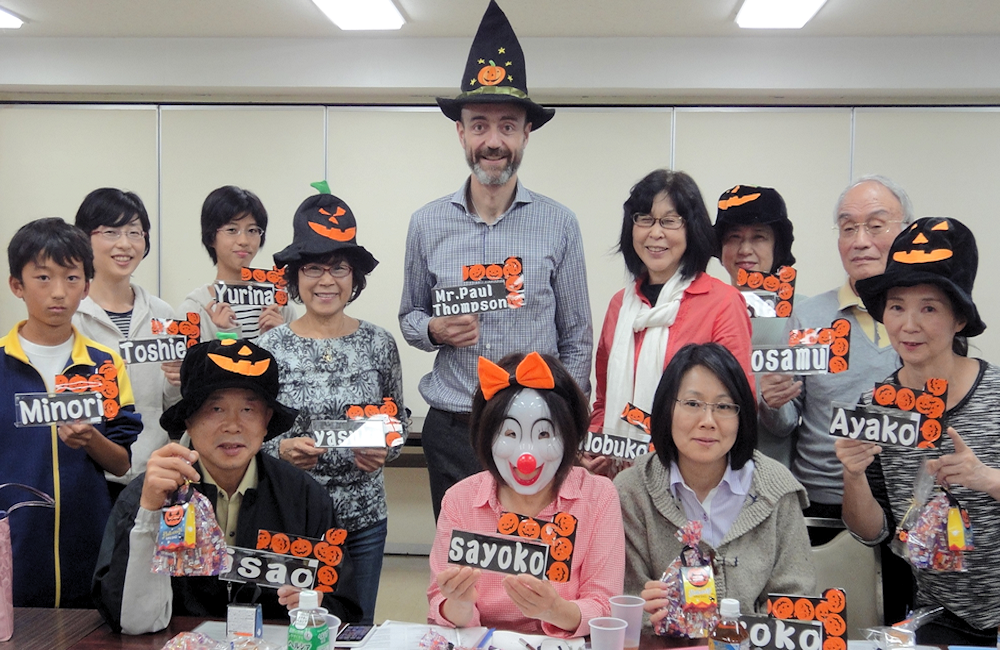 Foreign language courses, including English, are taught by native speakers in Spring and Fall. These popular courses are attended by junior high school students to senior citizens and foreigners. These courses are fun and appeal to people who want to brush up their language skills and learn about overseas culture and life.
---
8. Exchange Program with Citizens of Port Stephens, Australasia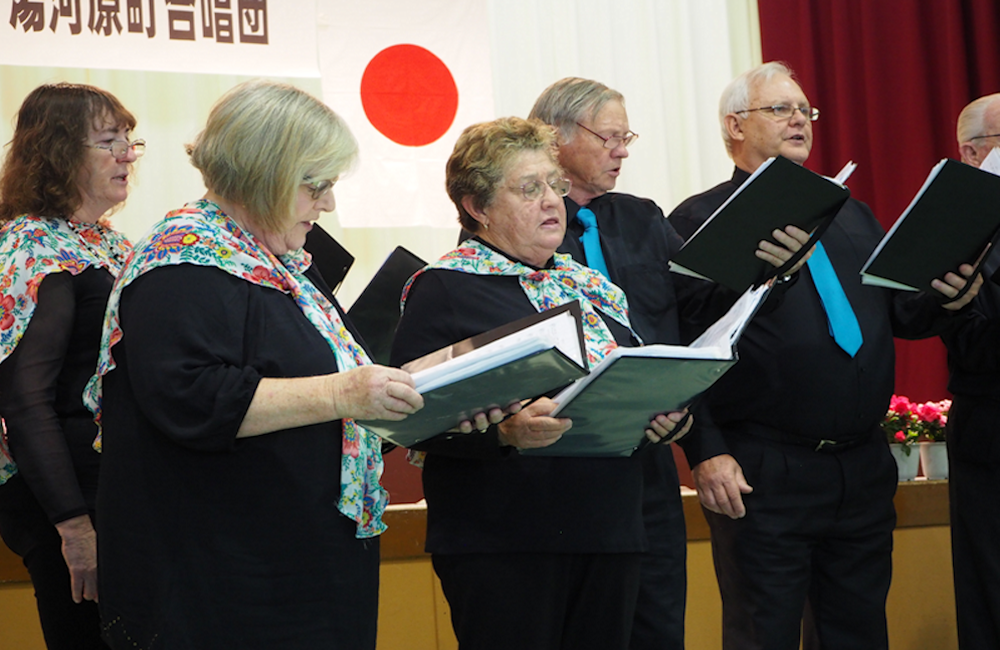 In 1998 Yugawara and Port Stephens, New South Wales, Australia became sister cities. From junior high school students to adults, through the experiences of cultural exchange, attending school classes, and homestay our friendship has been expanding among families and friends. Port Stephens was awarded "The Best Sister City Prize" at the "Australia Sister City Association Forum 2019". Our association received a trophy for our partnership with them.
---
9. "Dear Global Citizen" Newsletter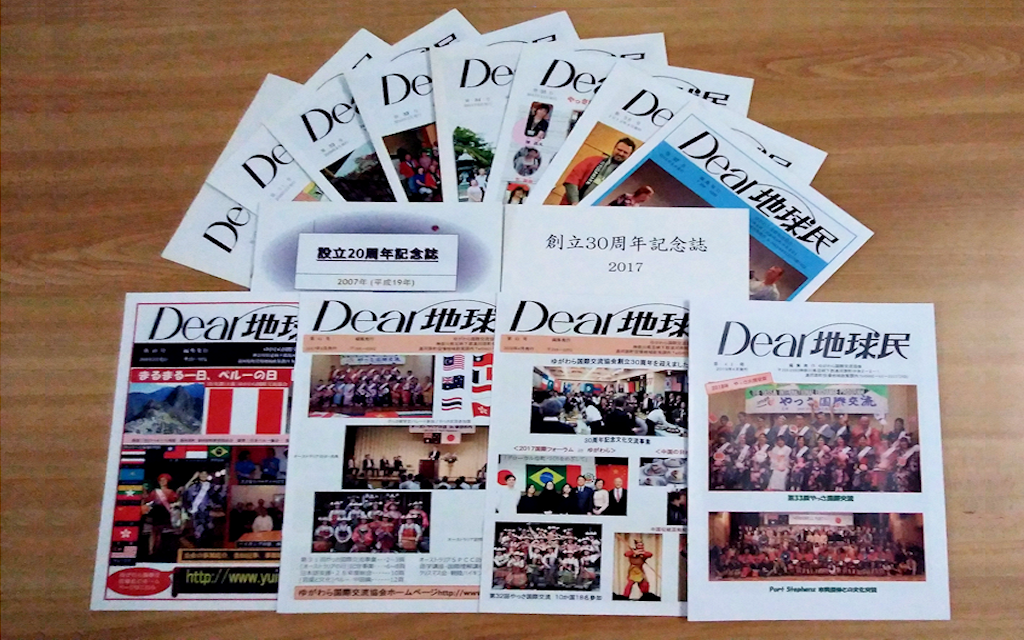 The name "Global Citizen" is based on "Aiming to be global citizens who are open to the world" in the "Yugawara Citizens' Charter" established in 1986. Our annual "Dear Global Citizen" newsletter lists various international cultural exchange activities and reports on the events we host.
You can also see this information on our home page: http://www.yuint.org
---
10. Christmas Party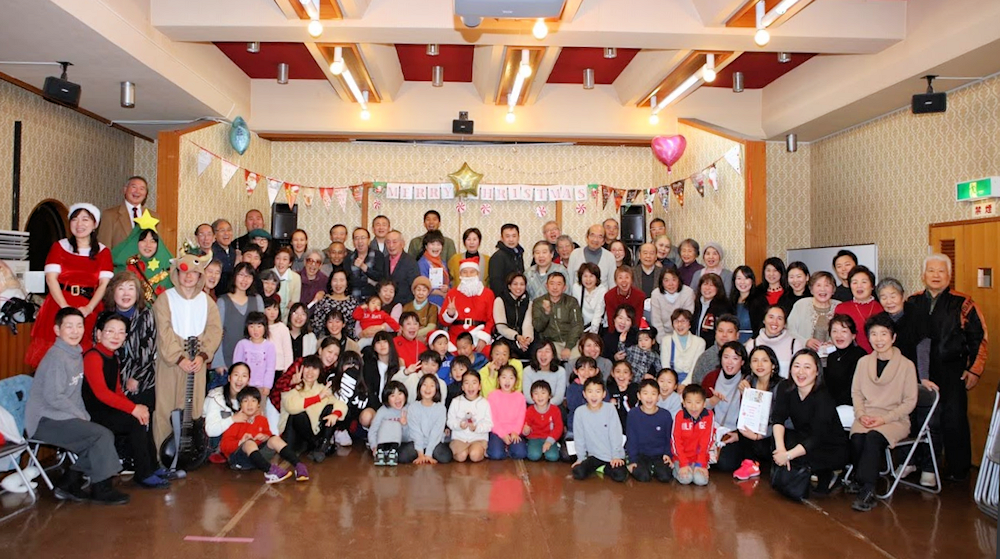 This social event is for members of the International Exchange Association. The party starts with live Christmas music, which is fun and heartwarming, followed by our traditional drawing hosted by Santa Claus, our rock-paper-scissors competition run by a foreign presenter, and more exciting events. At this event you can interact with people from various countries, enjoy Japanese and world cuisines, and experience different cultures.
---
11. Membership Enrollment Guidance
Connect with different people through our international exchange activities, enjoy communicating with different people from around the world.
Would you like to join us?
Yearly Fee ¥3,000 (family membership) ¥1,000 (student membership)
Please feel free to contact us at the Yugawara International Exchange Association.
Mobile : 080-1555-9899
Yugawara International Exchange Association yuint.1988@gmail.com

Yugawara International Exchange Association
c/o Yugawara Town Office
2-2-1 Chuo, Yugawara, Kanagawa, 259-0392 JAPAN
Tel.: +81 (0)465-63-2111  Fax.: +81 (0)465-62-1991